Kinsee L. Rooker
August 13, 2001 - June 7, 2016
Obituary
Kinsee Laine Rooker, daughter of Darrin and Laura (Ross) Rooker, was born on August 13, 2001 in Council Bluffs, Iowa. She passed away on Tuesday, June 7, 2016 in Shenandoah, Iowa.

Kinsee was very active; she enjoyed singing, dancing, basketball, volleyball, track, cross country and tennis.

Kinsee was preceded in death by her grandpa John Rooker, grandma Kathryn Vaux, great-grandparents Delbert and Esther Koenig, Leland and Pearl Rooker and George and Lucille Faust.

Kinsee is survived by her parents Darrin and Laura Rooker of Shenandoah, sisters Kathryn (T.J. Hilgerson) Rooker of Red Oak and Elizabeth Rooker of Shenandoah, grandparents Lowell and Kay Ross of Onawa, IA, Sandy Rooker of Creston, IA and Lee Vaux of Bagley, IA, aunts and uncles Rachel (Josh) Kuipers of Jefferson, IA, Nathan (Lindsey) Ross of Omaha, NE, Samanatha (Justin) Bush of Omaha, NE, Jennifer (Aaron) Jackson of Carlisle, IA, Donna Stone of Sterling, IL, Robbie Rosenberger of Ames, IA and Heather (Ken) Beaudet of Highland Park, IL, nephew Titus Hilgerson of Red Oak, many cousins and numerous friends.

Burial will be held at the Rose Hill Cemetery in Shenandoah.

Memorials may be directed to the family.

Tributes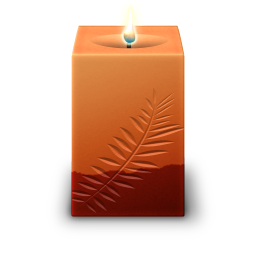 The best that i ever had in school and always had a great smile on her face and laugh a lot and the best girl to hang out with and talk to.
I didn't know her. Saw this on a friend's Facebook page tonight. Just wanted to let you know that I'm praying. I got hit by a car myself amidst a year and a half ago and am still recovering now. I'm sorry she couldn't make it too.

The Lord needed a special Angel to help pour sunshine, rain and snow. We'll remember you every time the sun shines, every time it rains and every single time it snows.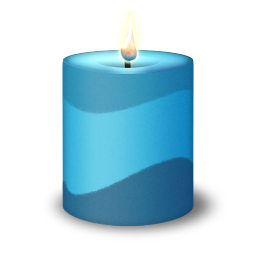 Please accept my Deepest Sympathies
Jun 12, 2016
Scott Chamberland

Laura and family
It's so hard to believe Kinsee was taking so soon. I will always remember her smiling face,and putting her heart into everything she did. She will definitely be missed by the class of 2020 and my daughter Taylor who they were friends. My thoughts and prayers are with you and ur family.
Jun 10, 2016
The Stogdill Family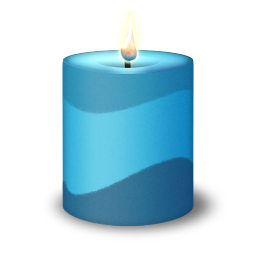 We are so sorry for your loss of Kinsee. We will keep the family in our prayers. May God wrap is arms around each of you during this difficult time and give you all the strength now and the days ahead.
Jun 10, 2016
Linda & Wade Ash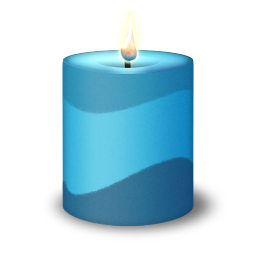 We are so sorry for your loss of Kinsee. We will keep the family in our prayers. May God wrap is arms around each of you during this difficult time and give you all the strength now and the days ahead.
Jun 10, 2016
Linda & Wade Ash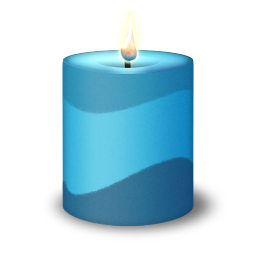 I never had the chance to meet Kinder. Heard a lot of her from my grandson Gage Reed. They were dating. He would be texting her or talked to her on the phone and I would tease him. Of course I would get her name wrong and he sure would correct me. I'm so glad that he had the chance to have had a special spot in his heart for her. I'm so sorry this has happened to such a young lady. There are no words that can explain how it feels to lose a child. I lost a child many years ago. Remember she is in a better place and God has plans for her
Jun 10, 2016
Debra Halbfass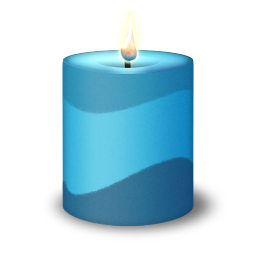 I have not had the pleasure of meeting any of your family other than Nathan, who was school friends with my son, Jake King. Nathan, I'm sorry as I'm certain your heart must be hurting so badly right now, I don't have any words that could be of any true comfort right now, maybe at a later time. My memory is that you didn't mind staying home with Kinsee as most teenage boys probably would, so she must have been as special as you always said she was. One day Nathan said," I don't babysit, I Kinsee sit, there's a difference." May God watch and help your families through this trying time.
Laura and family, Lowell and Kay, we are broken hearted with you in the loss of Kinsee. We remember seeing her around Red Oak when she was a little girl. We want you to know our thoughts and prayers will be with you in the days and weeks ahead. Phil and Laurie Eason, Bellevue, NE.
Jun 10, 2016
Phil and Laurel Eason

So many knocks at the front door, met with her smiling and joyful face looking in at me... asking if Baylee and Maddie could play? It was a blessing to watch them all grow up with each other. To see a neighborhood full of the joys of childhood and friendship. It still hasn't fully hit me that this wonderful young lady was called home so early. I'm truly heartbroken and cannot begin to express how sorry I am for her family, friends, teammates and all who grieve. With such loss, it's hard to be thankful. But I am. Thankful she was a part of my children's lives, a kind, genuine, and joyful friend for both of them, and a wonderful sister. Be at peace.

We are sorry to hear about your daughter, Kinsee.
Our thoughts and prayers are with you.
Jun 10, 2016
Terry & Ann Snyder
We are deeply saddened by the passing of Kinsee who was a truly beautiful person. She was always so kind to others and a joy to be around. She had such a beautiful smile. She told me just a few months ago how much she loved to run. Kinsee was in our church choir and very active in our church along with her wonderful family. Our hearts are broken, and we ask God to wrap his loving arms around all of Kinsee's family and friends and comfort them and bring them peace. Our very deepest sympathy.
Jun 10, 2016
Janet Buzzard

I am so sorry for your tremendous loss. I will always remember Kinsee as the little girl who lived behind me and loved to have chats at the fence and come over and play with our dogs. Since you moved I would see her at sporting events and she always took time to talk to me about how things were going. She was a beautiful young woman. My thoughts and prayers are with all of you.
Jun 10, 2016
Kelly Maynes

I am so sorry kinsee will always be reamabered. I knew her when zhe came in the 4th grade. Thoughts and prayers to famly
I am so so sorry. I will always remember Kinsee in my third grade class in Red Oak. She was such a sweetheart. My heart is aching for you. There are really no words. There is truly nothing worse than losing your child. My love to you all.
Jun 9, 2016
Tracy ,Vannausdle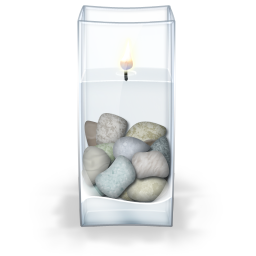 my prayers and wishes during this hard time,
Jun 9, 2016
hunter schepper
I'm saddened by your loss. I didn't know her, nor do I know any member of the family. This tragedy has struck the Shenandoah community.
I pray that our Lord and Savior will give you the love needed to work through your grieving process, and I know he will.
May Kinsee rest in peace, dear angel.
Jun 9, 2016
John A. 'JAG' Greenleaf
We may not have met in person but as a fellow member of the ARNG, I just want you to know our thoughts & prayers are with you & your family
Jun 9, 2016
Cathy Burke-Irving

We knew Kinsee through school sports, what a beautiful young lady was lost in Shenandoah today. Our prayers are with you. I can not imagine your pain. God watch over you.

Phillips Family Electric Family
Jun 9, 2016
Chris, Jo, Terry Phillips
Our hearts go out to the Rooker family. I was lucky enough to be Kinsee's home room teacher in 6th grade and her art teacher part of her middle school years. Kinsee's was such a sweet, kind hearted girl, that is how I will remember her. Always a smile on her face. Our deepest sympathy goes out to her family!
Jan and Tom Stevenson
Jun 9, 2016
Jan Stevenson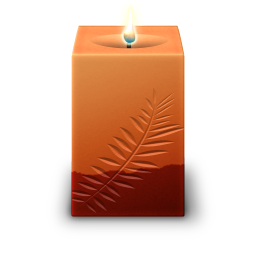 My heart goes out to the Rooker family. Though I did not know you, I understand to some extent what your family may be going through, as we lost our beloved nephew just over 2 years ago. You don't have to know someone to pray for them and to push waves of strength and peace in their direction. May God hold you close and may your memories of Kinsee live on forever in your hearts and minds. Stay close to one another and lean on each other. I am praying for all of you.

Kind of sad and shock to hear about this tradegy i have seen her from time to time when she come to Nishna Valley Christian Church for bible study and supper with us when she come with Gage Reed very sweet young girl love her smile my deepest sympathy goes out to her family and friend and school classmate and others who know her well and the city of Shenandoah you are not alone in this From a Deaf couple whom live in Shenandoah Terry ann and husband Ronald Ray Fetz
Jun 9, 2016
Terry Ann Fetz
My Thoughts and Prayers are with the Family.
Jun 9, 2016
John Offenburger
Our prayers and thoughts are with you all. Such a huge loss to a wonderful family.
Jun 9, 2016
Buck and Andy Clark and family

our thoughts & prayers are with you .
Jun 8, 2016
Studey Family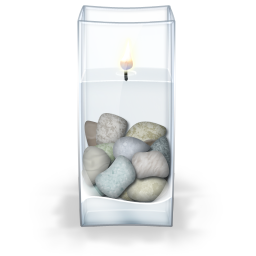 Darin and Laura, you and your families are in the prayers and hearts of mine ðŸ'--
Jun 8, 2016
amanda madden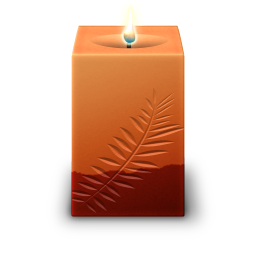 laura & family, Lowell & Kay & family, We are so sad to learn of Kinsee's death. May her memories always remain in your hearts. Prayers & hugs sent your way!
Jun 8, 2016
Paul & Helen Riley
Services
Visitation
Date and time
Friday, Jun 10, 2016
5:00 PM - 7:00 PM
Location
Hackett-Livingston Funeral Home
208 W. Clarinda Ave
Shenandoah, Iowa 51601

Map & Driving Directions
Service
Date and time
Saturday, Jun 11, 2016
10:30 AM
Location
Shenandoah High School Gymnasium
1000 Mustang Dr.
Shenandoah, Iowa 51601

Map & Driving Directions