Dr. W. Eugene Lloyd
October 16, 1924 - April 25, 2017
Obituary
William Eugene Lloyd was born on October 16, 1924 in rural Villisca, Iowa to William Thomas and Reffa Virginia (Altaffer) Lloyd. Thereafter, the family moved to an 80 acre homestead farm northeast of Red Oak, Iowa. Eugene, an only child, learned from his parents and mentors the value of hard work, savings and conservation. His parents and the farm taught him to respect animals, the soil, crops, nature and human associates.

His parents furnished love, support and zeal for learning experimenting. His elementary education was received in a one room school at Pleasant Lawn. He learned about God from the Pleasant Lawn Presbyterian Church where he played the piano for Sunday School services while his Mother played the piano for church services. Eugene designed and built two power lawn mowers which he used to cut neighbors' lawns. He had several 4-H projects and raised bees and pigeons.

He transported five neighbor girls to and from school in his 1929 Model A. He graduated from Red Oak High School in the class of 1942. He was active in band, glee club and track.

Eugene was studying veterinary medicine at Iowa State College and enlisted in the Naval Air Force in 1943. Having been put on leave by the Navy he had an opportunity to join the Army and continue his veterinary training. In 1944 the Army terminated these professional training programs and Eugene was honorably discharged. He promptly enlisted in the US Navy and after boot camp he applied for sea duty and was sent to a Naval hospital in Bainbridge, Maryland. He again applied for sea duty and was sent as a corpsman to the Marines.

Gene and his classmate, Theodore Lafeber earned the rate of Pharmacist Mate II and Ted showed up again in the US Marine Corp base at Camp LaJeune, North Carolina. Ted and Gene often took leaves together and double-dated frequently. Ted dated Irma Callahan and Gene dated Mary Rose Reeves; both women were working on their M.S. degrees at Townson, MD. Gene took Mary Rose to Ames on a train once, but Mom Lloyd scared her away forever. Gene was discharged in 1946.

He resumed veterinary college and was supported by the G.I. bill, living with his parents and hourly work in the college apiary and Great Hall in Memorial Union. He joined Farmhouse Fraternity in 1948, but resided with his parents in their Ames home most of the time. He was a good student and was indoctrinated into the Phi Zeta and Alpha Zeta honorary fraternities. In the spring his classmate, Earl (Squirt) Maxwell introduced him to Noma Scott and the couple had a few dates. Noma had served in the Marine Corps and was discharged as Corporal II. Noma was cute and had been a Veishea Ag Queen. Gene dated a woman, Mary Jean Bavendick, who was a member of the Alpha Gama Delta sorority, Noma's sorority. Ironically, Noma was probably at the same Marine Corps base as Gene also. In both instances they were unaware of each other. Gene, with the financial assistance of Uncle Ed Goranson, purchased a mixed veterinary practice in Essex, Iowa. On 28 December 1949 Noma and Gene were married in the Presbyterian Church, in Burt, Iowa, Noma's home town.

Gene and Noma lived in the second story apartment over the Essex Willow Lane Veterinary Hospital. They later moved into a home next door and then to Shenandoah, Iowa. To this union two sons were born, Dennis Eugene and Thomas Charles.

In 1958 Gene and Dwight Westberg started Vet-A-Mix in the back of his veterinary practice making pre-mixes for farmers. In 1965 he sold his practice when he returned to Iowa State to work on his PhD and where he taught Veterinary Toxicology. After that time he came back to Vet-A-Mix which was later named LLOYD, Inc. where he was still active until his death.

He was married to Linda Lockwood in the Presbyterian Church in Shenandoah on June 21, 1992. They would have celebrated their 25th anniversary in less than two months.

Gene was active in many organizations over the years including the Shenandoah Presbyterian Church, Rotary, Greater Shenandoah Foundation, and the American Legion. Gene enjoyed snow skiing, fishing, bicycling, travel and photography. He also was honored with many awards, most recently the Iowa State University Distinguished Alumnus Award. In later years he worked from Florida where he made many special friends that are associated with Iowa State. He enjoyed having many guests for Super Bowl parties in his home. He spent many hours perfecting his healthy oatmeal recipe to serve to overnight guests.

He passed away on April 25, 2017 in his home in Fort Myers, Florida.

His LLOYD, Inc. family, church family and Iowa State family were all important to him.

Gene was preceded in death by his son Dennis, first wife Noma, parents, in-laws Charlie and Cecelia Scott, Morris and Edna Coate and brother-in-law Roger Scott.

Left to cherish his memory is his wife Linda of Fort Myers, FL, son Tom (Chuck) Lloyd and his wife Carol of Fort Collins, CO and their children, William Maxwell Lloyd of Salt Lake City, UT and Allison Rose Lloyd of Aspen, CO. His sister-in-laws Jane Scott of Algona, IA, Barbara Dammann, Clarinda, IA and friend Roger Henry, Braddyville, IA, Martha Tiemeyer (Kevin) of Shenandoah and brother-in-law Virgil Coate of Clarinda, IA. He has eleven nieces and nephews. He also had many cousins that he had many special times with growing up.

Celebration of life funeral service will be held 11:00 am, Monday, May 1, 2017 at the First Presbyterian Church in Shenandoah, Iowa.

Visitation with the family will be held from 3:00 pm until 6:00 pm, Sunday, April 30, 2017 at the Hackett-Livingston Funeral Home in Shenandoah, Iowa.

Burial will be held at the Rose Hill Cemetery in Shenandoah, Iowa.

In lieu of flowers memorials may be directed to the First Presbyterian Church of Shenandoah or Shenandoah Food Pantry.
Tributes
Linda, Family and many friends
My thoughts are with you all and Gene will always have a prominent place in my positive memories. I spent a few years with Gene at Iowa State University. I cherished and respected his wisdom and honesty. His counsel was always available and helpful. We enjoyed some hard work and some really good times together. His career reflects his ability to make good decisions and the World benefitted.
Linda: my sincere condolence. It has been a pleasure to have known Gene. We first met in 1954 at the ISU swine nutrition farm when he was looking for advise on an efficient micro-mixer. Through the years I had been asked to speak at a few of his research seminars. It was also a privilege to serve on his Ph.D. research committee and give him a little advice on statistical analysis of his research data. Sincerely, Vaughn C. Speer
Dear Linda,
I was saddened to read about Doc and my thoughts go out to you. I've always had the upmost respect for both of you and admired what you as a couple had together. You both were very kind to me. My sincerest condolences,
Pat Coate
Sequim, WA

May 2, 2017
Patricia Morrison Coate
Dr. Lloyd was successful because he was smart, clever and worked hard. However, there was also this: he was gracious and generous in all dealings. Dr. Lloyd RIP.
Tom Wenstrand
May 1, 2017
Tom Wenstrand
What a long and good life Gene had. He was such a good example in many ways to so many. A true Mento. Shenandoah will miss Doc. My sympathy.
Apr 30, 2017
Barbara Cunningham
Linda & Family,

Sandi and I will long remember your husband, Gene. He was a good friend, loyal Cyclone fan, and in that family circle of veterinarians. He will be missed in many ways. Our prayers and thoughts are with you and the family. If we can help in any way once you return to Florida, please let us know.
Apr 30, 2017
Gene & Sandi Rinderknecht

Linda and the Lloyd Family,

My first early memories of seeing a veterinarian work was Dr. Lloyd coming to my family's dairy farm. Those distant memories are faint but memories of later discussions about the veterinary profession and careers are clear. He was a good mentor of mine and a good friend of our family. He will be missed.

Phillip Jardon, DVM

Apr 30, 2017
Phillip Jardon
Doc Lloyd was very close with Mom and Dad over the years. We took several trips with he and Noma in the 50's. He was always fun to to be with and leaves me with nothing but happy memories.
To Linda and the Lloyd Family

Gene Lloyd had been an inspiration to me for many years, from the time he started his feed business in the late 1950s. His energy, enthusiasm, creativity, and determination to "make things happen" have been evident in his practice, his university teaching career and, certainly, his business. He has been a friend to many, a guide to many, and an appreciated friend to many. You are all blessed to be a part of the Gene Lloyd family.

Duane and Shirley Acker
Gene was dedicated to animal welfare on a big scale and to Shenandoah area by keeping his business local. He wrote a long kind letter to mom after dad's death, remembering business and social times shared. Very meaningful and appreciated
Apr 28, 2017
Martha Wenstrand
Gene was dedicated to animal welfare on a big scale and to Shenandoah area by keeping his business local. He wrote a long kind letter to mom after dad's death, remembering business and social times shared. Very meaningful and appreciated
Apr 28, 2017
Martha Wenstrand
Dear Linda and the Lloyd family,

We at Baird Holm were blessed to have the opportunity to work for and with Dr. Lloyd and Lloyd, Inc. over the years. In the course of our relationship, we grew to deeply respect and know Dr. Lloyd as a truly great veterinarian, scientist, businessman and philanthropist. Although a client, Dr. Lloyd also became a role model and inspired us to pursue excellence at all times, and we probably received more knowledge from him during our many projects than what he received from us as his legal advisers. We will always remember Dr. Lloyd and cherish the times we shared.

Our thoughts, prayers and deepest sympathy are with Linda and Lloyd family.




Apr 28, 2017
Gary Clatterbuck
Dear Linda and family,
Our deepest sympathy is extended to all of you as you grieve the loss of husband, father, grandfather and extended family member.
The world has lost a caring, talented and generous man. Gene touched the lives of countless people who will be forever grateful for his dedication and service as a veteran, visionary, scientist, dedicated family man, and community leader. I for one, learned so much from him as a friend and colleague during our shared tenure at the Veterinary Diagnostic Laboratory. Gene Lloyd is a person who definitely left his earthly dwelling place better than he found it, and his legacy will live on through those touched by his knowledge, kindness and generosity.
May God give you strength and peace going forward.
You are in our thoughts and prayers.
Godspeed, Lorraine and Pete Hoffman


Apr 28, 2017
Lorraine Hoffman
Dear Linda, Tom and I were shocked to see the paper today. We are sending our prayers and heartfelt sympathy to you. If you should need anything or just need to talk please give us as call;. You are in our prayers and thoughts. May God bless you and be with you through these hard times.
Apr 27, 2017
Linda and Tom Erickson
Dear Linda and LLoyd family,
With our highest admiration and gratitude for Dr Eugene LLoyd who trusted in Gabrica to expand Lloyds tecnology to the Colombian, Chilean and Peruvian markets. His vision and profesional ethics have inspired us. We feel proud and comitted to represent his legacy. Rest in peace Dr Lloyd and our thoughts and prayers with the family.
Gabrica, Fernando Patiño
Apr 27, 2017
Fernando Patiño
Dear Linda and the Lloyd family,

We are sad to learn of Gene's passing - our deepest condolences. I have known Gene professionally for over 30 years and I am proud that he also considered me as his friend; a friendship I will forever cherish.

I have fond memories of our meetings together, especially when we traveled on business to India and our long standing annual dinner tradition with our "Lindas" in Las Vegas at the Western Veterinary Conference. Great times!!

Rest in peace Gene.

Linda and Frank Amorese
Apr 27, 2017
Frank S. Amorese, Jr.
Have known Dr. Lloyd professionally for 15 years. He was a man of keen intellect, vision, and humility. One of the giants of veterinary medicine. I'm proud to say I knew him. The Animal Health Industry is lessened by his passing. Condolences to Linda and Family.
What a great man Doc. was. Prayers to Linda, & all. Doug & Patty (McComb Laire.
Apr 27, 2017
Doug and Patty Laire
What a great man Doc. was. Prayers to Linda, & all. Doug & Patty (McComb Laire.
Apr 27, 2017
Doug and Patty Laire
To Linda and the Lloyd family,
Dr. Lloyd was a kind, generous man. I enjoyed working for him for ten years. He always had something to discuss! I really enjoyed our talks! My thoughts and prayers are with you! In remember his generosity when the Missouri River flooded; he donated boxes and box tape; enough for the town of Pacific Junction and anyone affected. He will be missed. RIP Dr. Lloyd!
Apr 27, 2017
Patti haberer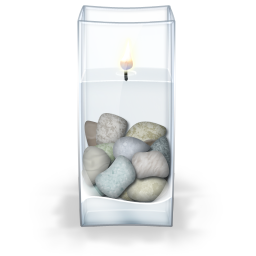 Dear Linda, Children, close family and friends,
We remember Gene as an avid Iowa State Supporter and friend. He was a genuine person who shared his talent and his knowledge with many people. He was reliant to the end and continued to live a good life. We in the SouthWest Florida ISU Alum group truly enjoyed his company and will miss him. Our best to you Linda and family in this time of sorrow. Bill and Cathy Abbott
Apr 26, 2017
Catherine Abbott
Family of Dr. Lloyd,

We hope your fond memories of Dr. Lloyd bring you comfort. He was truly a visionary and very generous with his knowledge and expertise in the areas of veterinary and pharmaceutical medicine. There have been many veterinary students through the years that have reaped the benefits of his generosity through the establishment of Lloyd Veterianary Medical Center on the vet med campus at Iowa State. Our son was one of them and we are very appreciative of Dr. Lloyd's devotion to his alma mater. We had the honor and privilege of visiting with him at the dedication of his son's memorial a couple of years ago. Now, they are together again! Shenandoah, Ames, and all in the state of Iowa should be proud of this man, who strived for better health and treatment options for multiple species, both here and abroad.
Apr 26, 2017
George and Laurie McGargill
Sorry to hear about Dr. Lloyd.. He was a kind man. I enjoyed my years of working for Lloyd's. Thoughts and prayers are with the family
Apr 26, 2017
Ellen Berringer
Linda, Tom and family,
Very sorry to hear of Docs passing. He will be. long remembered for his work in the veterinarian and pharmaceutical world's as well as a kind and generous member of the community. I enjoyed my time working for him. Prayers for you all at this difficult time.
Deb Hayes
Services
Visitation
Date and time
Sunday, Apr 30, 2017
3:00 PM - 6:00 PM
Location
Hackett-Livingston Funeral Home
208 W. Clarinda Ave
Shenandoah, Iowa 51601

Map & Driving Directions
Service
Date and time
Monday, May 1, 2017
11:00 AM
Location
First Presbyterian Church
200 W. Clarinda Ave
Shenandoah, Iowa 51601

Map & Driving Directions
No Service Info