Evelyne P. York
September 10, 1925 - April 30, 2017
Obituary
Evelyne Pearl (Adkins) York was born September 10, 1925 at Peckville Ranch Westboro, MO to Thomas Lee and Laura Pearl (Mather) Adkins.

Evelyne attended school in Northboro and Shenandoah, graduating from Shenandoah High School. Later during WWII, she and her father worked in a shipyard in Vancouver, WA. She was a lady welder, painter, and "Rosie the Riveter."

After marrying William Samuel (Sam) York, they settled on a small farm southwest of Farragut. 1951 brought a move to a farm northeast of Essex where they raised their family and lived for 37 years. In 1988, semi-retirement took them to their own home in Essex.

Evelyne was a hard-working farm wife. She said she "tried doing everything at least once," but helping raise hogs in a farrow to finish operation took up most of her day. She also spent a great deal of time fixing lunches and supporting farm equipment moves.

Sam and Evelyne enjoyed traveling, taking tours, and square dancing with the Pairs and Squares dance club. She was a girl's 4-H leader for 10 years, enjoyed being active in the Shenandoah Christian Women's Group and GFWC Study and Service Club. They both helped to start the Essex Senior Center and she was a member of Fremont Lutheran Church at Nyman.

Later when Sam was in failing health, she helped care for him. Evelyne spent her free time caring for her flowers, doing embroidery work and crocheting. Many of her afghans were made for family members and sold as a fundraiser for Alzheimer's research.

Evelyne was preceded in death by her parents, her brother Allen "Bud" Adkins, her husband Sam in 2005, and most recently by her daughter Karon.

She is survived by her sons, Kieth and wife Carol, Bill and wife Nancy; four grandchildren, Janine Johnson and husband Matt, Gary York and wife Mindi, Jill Swanson and husband Bob, James York and wife Tara; great-grandchildren, Zachary, Alex and Elise Dailey, Keely and Samantha York and Aiden York; sister Sharon Case and husband Don; and sister-in-law Luella Belle Long; along with other relatives and friends.

Celebration of life memorial service will be held 2:00 pm, Friday, May 5, 2017 at the Hackett-Livingston Funeral Home in Shenandoah.

Memorial visitation with the family will be from 1:30 pm until 2:00 pm, Friday, May 5, 2017 at the Hackett-Livingston Funeral Home in Shenandoah.

In lieu of flowers memorials may be directed to the Page County 4-H Endowment or the Essex Community Club Endowment.

Burial of cremains will be held at the Rose Hill Cemetery in Shenandoah.

The family request that guest dress casually.
Tributes
We are saddened to learn that you're mourning the loss of your dear love one. However, it saddens our God even more. No doubt, you have many fond memories which will resurface from time to time. And because you do have memories, certainly shows that almighty God has memories as well. Therefore, with full confidence you can take comfort in knowing that he longs to restore perfect life to all those in his memory (Job 14:13-15; Rev 21:3, 4). Please accept our condolences at this most distressing time.
May 11, 2017
Williams Family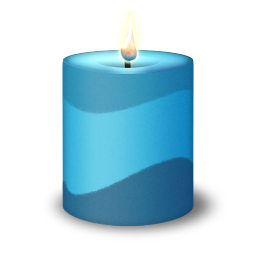 Eveylne and Karon will be missed at the Shenandoah Animal Hospital. They would always bring in their kitties when they were going to be gone for a bus trip and I came to think of Henry, Molly, Smokey, and Callie as our own. Evelyne was always fun to visit with and seemed like such a nice lady and Karon was very independent and particular with the kitties; she cared for them very much.
May 4, 2017
Brenda Wederquist

To All of the York Family, sending prayers for all. Evelyne was a great lady. She loved bingo and the bus trips. May you all keep those wonderful memories alive in your hearts. We will always remember how much Karon and her enjoyed to trips to Jamesport, Mo with Niehart Tours.
May 2, 2017
Paul & Helen Riley
So, so sorry to hear about Evelyne! She was our neighbor in Essex and was such a great woman. She loved our twins and boy, did they love her. They always knew that Evelyne would have candy for them. They loved going over to visit her. She will be missed!

Brian, Kim, Jack and Sydney Sweetser

Prayers to Evelyne's family.
May 2, 2017
Doug and Patty Laire
Kieth and Bill. I am sorry to hear about your mother. My thoughts are with you losing Karen and your Mom in such a short time.
It must be overwhelming to lose two close family members so close together
May 2, 2017
Martha Wenstrand
She was a wonderful lady.. Always enjoyed doing business with her and Sam at SELECT MOTORS... Prayers for the family
May 2, 2017
Calvin Kinney
So sorry to see that Evelyne has passed. My thoughts are with you. Teresa Kirchert Reitzler
May 1, 2017
teresa reitzler
Rest In Peace Aunt Evelyn
Pam & Bob Christy and family
Services
Visitation
Date and time
Friday, May 5, 2017
1:30 PM - 2:00 PM
Location
Hackett-Livingston Funeral Home
208 W. Clarinda Ave
Shenandoah, Iowa 51601

Notes
Memorial Visitation
Map & Driving Directions
Service
Date and time
Friday, May 5, 2017
2:00 PM
Location
Hackett-Livingston Funeral Home
208 W. Clarinda Ave
Shenandoah, Iowa 51601

Notes
Memorial Service
Map & Driving Directions