Jim L. Androy
August 28, 1935 - May 17, 2017
Obituary
Jimmie "Jim" Lee Androy , was born on August 28, 1935 at Shenandoah, Iowa the son of Joseph and Goldie Meyers Androy, and entered into rest on Wednesday, May 17, 2017 at Nebraska Medicine in Omaha, Nebraska.

Jim lived all his life in Shenandoah, Iowa he attended Shenandoah High School and graduated in 1953. He was united in marriage to Joanna Spurgeon on October 12, 1958 in Shenandoah, Iowa.

Jim served in the United States Army being discharged in 1964 as a SP5. Jim worked for Mac Malloy Motor Company later purchasing it in 1972 and owned the dealership until 2000. Jim was a member of the First Christian Church, Shenandoah Rotary Club and belonged to the Masonic Lodge. He enjoyed collecting classic cars.

He was preceded in death by his parents, sister Jody Brayman and son Joe Androy. Survivors include his wife Joanna Androy of Shenandoah, Iowa, son Jerry Androy of Galveston, Texas, granddaughter Paige Androy and fiancée Ryan Peek, sister Jacqueline Holmes of Shenandoah, Iowa; other relatives and many friends.

Celebration of life funeral service will be held 2:00 pm, Wednesday, May 24, 2017 at the Hackett-Livingston Funeral Home in Shenandoah.

Visitation with the family will be held from 6:00 pm until 8:00 pm, Tuesday, May 23, 2017 at the funeral home.

In lieu of flowers memorials may directed to the Alzheimer's Foundation of America, 322 Eighth Avenue , 7th Floor, New York, NY 10001.

Burial will be held at the Rose Hill Cemetery in Shenandoah.

Tributes
Joanna, I saw this rather by accident as I don't always follow the Shenandoah news any more, but I was so stunned to read about Jim. How well I remember you both, as a darling young couple - your writing to him every day while he was in the service, and then the pleasure of being in your wedding. You and Jim were amongst my first adult friends. I am so sorry to hear of his death; Jim was very a very kind and nice man. I know he will be missed. I am thinking of you.
Jun 9, 2017
Becky Ross Ritchey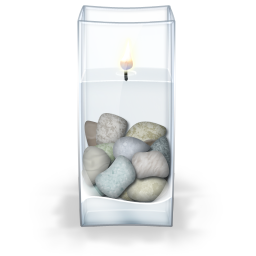 I am sorry for your loss of such a Wonderful man. I was honored to once have him as part of my family. I will miss his smile and kindness. Rest in peace, Jim. God bless you and your family.
May 25, 2017
Beverley June Avery
I rented office space from Jim nearly 20 years ago. That was my first opportunity to really get to know him and I so enjoyed seeing him through the years, catching up or just seeing how he was doing. He touched my life and many others in his time here on earth. My prayers are with all of you at this time of loss of such a good man.
My first landlord in Shenandoah! A long time ago....I rented the third floor at 402 West Street. The Androy family lived downstairs. And the little boys arrived. What fun to grow up with them around. My thoughts and prayers are with you Jerry and all of the relatives. My sympathy.
May 23, 2017
Barbara Cunningham
JoAnn, Jerry, & Jackie So sorry for your loss, Jim was a good friend and great guy, with always that big smile on his face. I will miss him as well and my thoughts will be with you if I don't make the service. Fighting a relentless cold.
Joanna, Jerry, & Paige. I just heard of Jim's passing and I will miss him. Jim would always have a smile and a hug and was a very caring man. I have such good memories of Jim and Jo and considered them very good friends. We shared a lot of tears and laughter over the years. Both Jim and Jo were genuine and loving people. Give Joanna a hug for me. Those two made a great team and touched a lot of people in a good way. My deepest condolences to Jerry and Paige, prayers are on going for you.
Joanna, Jerry, Paige, and Jackie:
Jim was such a wonderful family friend of ours. He and my late husband Donnie were childhood friends and school chums. Always together. Our family spent lots of weekends down to "Big Lake" at Jim & Joanna's cabin. That's where my 3 kiddo's learn to water ski. Jim will be missed in Shenandoah, as he was a prominent business man for years, and I will miss visiting with him by phone from time to time. Jim struggled long and hard trying to get over his illness. So sorry..

Karen, Dennis and Karlene Stephens - Thornton, Colorado.
May 22, 2017
Karen Stephens
To Jim, a longtime friend and classmate: "The Lord bless you and keep you; The Lord make his face to shine upon you, and be gracious to you; The Lord lift up his countenance upon you, and give you peace."
May 22, 2017
Regina Brannen Adam
I deepest sympathy for your loss.
May 22, 2017
Harold Decuir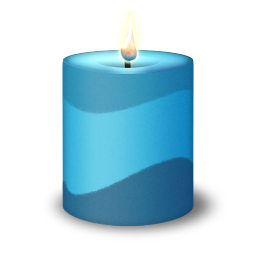 I have fond memories going to see Jim and Aunt Noanie with Kala and Kelli. We had an unexpected sleepover at their home due to a snowstorm. It was Kala, Kelli, my sister Cindy, and cousin Debbie. I don't think they knew what to expect with a bunch of girls. We had a blast. Jim and Noanie were such kind caring people, and I will always remember them.
Sherri Bowen- Nissen
May 19, 2017
Sherri Nissen
Joanne and Jerry, we are so sorry to here of Jim's passing. I had a nice long visit with your mom and dad in January. Jim was so proud of the digital picture scrapbook you had set up for them. He had me watch it as it had pictures of my dad and him. I'm so happy I got to see both of them. Your dad was so proud of you. Jim was a great and caring man.
May 17, 2017
David and Tricia Stephens
Services
Visitation
Date and time
Tuesday, May 23, 2017
6:00 PM - 8:00 PM
Location
Hackett-Livingston Funeral Home
208 W. Clarinda Ave
Shenandoah, Iowa 51601

Map & Driving Directions
Service
Date and time
Wednesday, May 24, 2017
2:00 PM
Location
Hackett-Livingston Funeral Home
208 W. Clarinda Ave
Shenandoah, Iowa 51601

Map & Driving Directions