Marie E. Tiemann
February 26, 1934 - July 8, 2017
Obituary
Marie Elizabeth Griffey Spears Tiemann died peacefully with her family by her side on Saturday, July 8, 2017 at the age of 83 and now rests peacefully in the arms of Jesus. Marie was born on February 26, 1934 at Shenandoah Memorial Hospital. She passed away from complications resulting from a severe stroke at UNMC, Omaha, Nebraska.

Marie became a child of God at her baptism on April 29, 1934 and confirmed on August 15, 1948 at St. Paul's Lutheran Church, Northboro, Iowa. Marie was a faithful member of St. Paul's Lutheran Church for her entire life.

Marie grew up on a farm by Farragut with her loving parents, Oliver and Minnie Griffey and brothers, Harold and Max. She attended country school a few miles from her home. Then she attended Junior and Senior High School at Farragut Community School. She graduated in 1952. Marie was active in 4-H and had many sewing items go to the Iowa State Fair where she received purple ribbons. After high school graduation, Marie attended Tarkio College in Tarkio, Missouri. She married her high school sweetheart, Eldon Samuel Spears, on May 25, 1955. Marie and Eldon moved to San Francisco, California for two years while Eldon served in the Marines. Marie and Eldon then moved to a farm south of Shenandoah where Marie was a homemaker and daughter, Lisa, was born.

Marie got her Bachelors Degree in teaching from Tarkio College in 1966. She began teaching in Northboro, Iowa and then taught 31 years at Shenandoah Community School before retiring. Marie spent most of her teaching career teaching math and science, and giving her students a love of birds and nature. Marie and Lisa moved to Shenandoah in 1977, after Eldon's death. In 1984, Marie's mother, Minnie moved in with Marie. She lived with her until her death in 1997. Brett, Scott and Tom, Marie's grandchildren were born during this time. Marie and Minnie spent many weekends going to see her grandchildren in Manilla, Iowa. Her grandchildren were the light of her life. Marie married Marlan Tiemann on July 22, 1988. They continued to live in Marie's house in Shenandoah. In the fall of 2013, Jozlyn Saunders was born and Marie became a great- grandma. Jozlyn and Marie had a special bond and Marie loved her dearly.

Marie was very active in her retirement. She volunteered at the Food Pantry, hospital, and Meals on Wheels to name a few. She was a Master Gardener and enjoyed quilting and sewing and made many quilts for her family and friends. She was an avid bird watcher, bander and participated in the local Christmas Bird Count consecutively for almost 50 years. She gave many presentations about birds to various groups in the community.

In June of 2016, Marie moved into Windsor Manor Assisted Living. She enjoyed socializing, and being with her sister-in-law Harriett Griffey.

Marie was preceded in death by her parents, her first husband Eldon, infant son, brother Harold Griffey and nephew Robb Griffey.

Left to cherish her memory is her daughter Lisa and son-in-law Bob, grandchildren Brett (Jessica), Scott (Morgan), and Tom (Nikki), great-grand daughter Jozlyn, husband Marlan Tiemann, brother Max and many brothers-in-law, sisters-in-law, nieces and nephews.

Celebration of life funeral service will be held 10:30 am, Thursday, July 13, 2017 at the St. Paul's Lutheran Church in rural Northboro, Iowa.

Visitation with the family will be held from 5:00 pm until 7:00 pm, Wednesday, July 12, 2017 at the Hackett-Livingston Funeral Home in Shenandoah, Iowa.

Burial will be held at the St. Paul's Lutheran Church Cemetery.

Memorials may be directed to the St. Paul's Lutheran Church or the St. Paul's Lutheran Church Cemetery Fund.

Tributes
Marie was a very special lady and I will forever remember her. I have memories of her being my substitute teacher in grade school, teaching me about bluebirds and banding them, and many conversations after church services. Everytime I saw her, her smile would brighten my day. I will miss her dearly, but will always be watching for a bluebird for her.

Deepest Condolences,
Annie Atterberry (Nelson)
Jul 21, 2017
Ann Atterberry
Lisa,
Your Mom was very special. Always smiling and growing up, it seemed to me she knew everything. So very intelligent. Her calming voice was so natural and engaging - I loved being around her at St. Paul's as well as my 5th grade teacher. I'm sure you will miss her dearly; my thoughts and prayers are with you and your family.
Suzanne (Rolf) Boon
Jul 19, 2017
Suzanne (Rolf) Boon
Lisa and Family,

I am so sorry for your loss. Your mother, Marie, was a special lady, so full of energy and always happy to be around. Her dedication to and passion for birds is exemplary. May God help heal your pain.

Sincerely, Karen Lynn Smissen

Lisa, I have fond memories of visiting and staying at your home in Shenandoah. Your Mother was always so kind and patient with us silly girls. I would even see her at Lutheran Church events, she always seemed so happy. Oh how she loved the birds.
Hope to visit with you soon at the wedding reception.
Sheila Freed
Marie was beautiful on the inside as well as the outside. She will be missed greatly. Lisa, I wish I could attend, but circumstances are such that I can't. Please know that my thoughts and prayers are with you and your family.
Jul 11, 2017
Peggy Michel Doane
Marie was such a dear sweet lady. I had the good fortune of having her for an elementary school teacher many years ago, and it was my privilege and honor to have her as a friend during this last year of her life. She will be missed by many. Condolences to Lisa and family.
Marie was one of a kind and a most wonderful lady. She will definitely be missed by a very lot of people. Condolences to her family.
Jul 9, 2017
Anne Chambers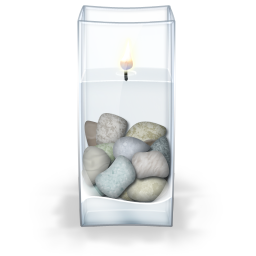 Marie was a dear lady. We will miss her greatly as a friend, as our go-to-person for bird information, and as a member of St. Paul's. Nancy and Steven
Jul 9, 2017
Nancy Middaugh
Services
Visitation
Date and time
Wednesday, Jul 12, 2017
5:00 PM - 7:00 PM
Location
Hackett-Livingston Funeral Home
208 W. Clarinda Ave
Shenandoah, Iowa 51601

Map & Driving Directions
Service
Date and time
Thursday, Jul 13, 2017
10:30 AM
Location
St. Paul's Lutheran Church
3055 410th Ave.
Northboro, Iowa 51647

Map & Driving Directions