Arlene Gibson
June 26, 1920 - July 17, 2017
Obituary
Edna Arlene (Sulser) Gibson was born on June 26, 1920, on a farm near Coin, Iowa. She died at Windsor Manor in Shenandoah, Iowa on July 17, 2017. She was the youngest of three daughters born to John and Edna Ella (Annan) Sulser. Her life growing up on the farm, where she enjoyed working outside with her father and playing with her dog, Jigs, was enriched by friendships with cousins who lived on neighboring farms. Arlene graduated from Coin Consolidated School in 1938. Following graduation, she was employed at Security Trust and Savings Bank in Shenandoah, Iowa.

Arlene was married to Philip Quentin Gibson on January 20, 1945, at her parent's home near Coin, Iowa. Their first date took place during high school after he invited her to a movie during typing class. Quentin was serving in the United States Navy at the time of their marriage, and when World War II ended, they returned to the family farm north of Coin where they lived together over 60 years. Arlene moved to Holmes Apartment in Shenandoah in 2008, and then to Windsor Manor in 2014. Arlene lived out her chosen role as a 'homemaker' in the truest sense of the word, creating a loving home environment for her family and welcoming to each of her homes generations of extended family and friends. She was a member of the Coin United Presbyterian Church and later the First Presbyterian Church of Shenandoah, serving actively in the Women's Association of both churches. She participated in 4-H activities as a youth and as an adult leader. Arlene and Quentin enjoyed traveling to sightsee and visit family and friends. Interests during her years on the farm included reupholstering furniture (including reclining chairs), tearing down two houses (removing nails and stacking the used lumber), and picking gooseberries (climbing over gates and under fences in search of a good patch). Throughout her life, Arlene completed many handwork projects, along with sewing and patching clothes. As her life slowed down, she enjoyed reading, crossword and Sudoku puzzles, computer games, e-mailing family and friends, and playing cards.

Arlene was preceded in death by her husband, her parents, her son-in-law Bill Gilmore, sister Anna Brownlee and husband Dale, sister Ina Mae Wolfe and husband Lawrence, brother-in-law Jerome Gibson and wife, Verna, sister-in-law Esther Murphy and husband Richard, sister-in-law Marjorie Lavely and husband Paul, brother-in-law Everett Gibson and wife Ruth, and sister-in-law Rachel Murphy.

She is survived by her son Philip Gibson (Mary Anne) of Coin, IA and granddaughter Sarah (Jay) Rhoten and great granddaughters Skye, Sienna, and Sibley of Pella, IA; her daughter Rita Gilmore of Clarinda, IA and grandson Van (Molly) Gilmore and great granddaughters Zoey, Beau, and Kemper of Clarinda, IA; her son Mark Gibson (Rosa O'Leary) of Glenwood Springs, CO, and Rosa's son David (Lindsey) O'Leary and children Jude and Cia of San Diego CA, and daughter Kate O'Leary and children Soroush, Makayla, Evelyn, David, and Emily of Glenwood Springs, CO; many very special nieces and nephews and their children and families (who fondly called her "Auntie R"), and a host of friends, young and old.

Celebration of life memorial service will be held 11:30 am, Monday, July 24, 2017 at the First Presbyterian Church in Shenandoah.

Memorial visitation with family will be held from 2:00 pm until 4:00 pm, Sunday, July 23, 2017 at the Hackett-Livingston Funeral Home in Shenandoah.

Burial of cremains will held 10:30 am, Monday, July 24, 2017 at the Elmwood Cemetery in Coin.

Memorials may be directed to the First Presbyterian Church of Shenandoah.



Tributes
Our condolences to Phil and family for the loss of your loved one. We think of the old neighborhood often and have good memories of our associations there.
Jul 28, 2017
Shirley and Tom Kagay
Dear Philip, Rita, Mary Anne and Family,
Quentin and Arlene were a special couple, and you couldn't be in their presence for long without noticing how much they loved each other. They always made everyone feel accepted and welcome. I remember their visits to our home in Fort Calhoun, NE, where Arlene took a liking to my 12 pound iguana, Herbert Henry. The world has lost a very special person! Fondly, Mary Lou Hogg
Jul 23, 2017
Mary Lou Chapek-Hogg
Dear Gibson family:
I have so many fond memories of your entire family. Living in the Coin area and attending the Coin Schools was unique to the school systems of today. In our neighborhood NW of Coin our mothers attended a rural farm wives club. My Mother attended the same club as Arlene did. I think they met once a month at each members homes. Of course all of us kids got to go too as there were no "babysitters" in that day. Philip was in my class, I believe my brother Dencil was in Rita's class, and my youngest brother Dennis was in Mark's class at school. Your Mom and Dad were such neat people. So easy to talk with and be around. Take care in knowing they are reunited in the presence of God Almighty. Praying for you all. June Exceen Miller
Jul 23, 2017
June Exceen Miller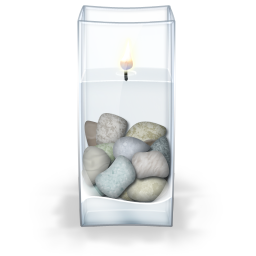 Dear Rita, Phil, Mary Ann and Mark,
I have many fond memories of your Mother and Father. One Christmas Eve they stopped by the Inda Clar to see if they could get some dinner. Once they understood it was a family dinner, they refused to "intrude". We had enough food to feed an army and begged them to join us, but instead they backed out and got sandwiches at a gas station. Arlene gave me one of her knitted dishcloths which I use all the time. What a dear lady! I enjoyed visiting her with Rita. She and Quentin had so many friends, loving families and long lives. May we all be as blessed. Carlene Buck
Jul 20, 2017
Carlene Buck
Auntie R was such a marvelous individual. She embodied her Christian beliefs daily. I loved my short visits with her after Uncle Quentin died; she remained so alert and positive that it was a joy to stop by. Both Uncle Q and Auntie R's visits, smiles and hugs were such special highlights throughout those long years while mom was in the nursing homes. Auntie R became a special friend and confident as we shared many precious memories. Her farm home was the setting for many Gibson reunions and later many memories of card games and laughter and love without end. I miss her and will always cherish her faithful and gracious gifts of thoughtfulness, laughter, and love.
Jul 19, 2017
Linda Lavely
Dear Family, Our sincerest sympathies to you. Arlene was a wonderful, fun person. We will always remember her trip to our place when we lived in Siam, Iowa in the early 1990's. The "girls" (including my mom Vada Gibson, Helen Hopkins and Arlene) came over to pick gooseberries and wild black raspberries. Such a fun time with them and other visits with your folks, Thelma and Kenneth and Helen and Mom thru these years. She lived a good life and was so proud of her family. Thoughts and Prayers with all of you. Pat and Nicky Kolodzie
Jul 19, 2017
Pat Kolodzie
Dear Gibson Family, Larry and I wish to express our sincere sympathy to each of you in the recent passing of your mother, Arlene. Our family fondly remembers her as "Auntie R", and when we called her that she always had the biggest smile on her face. Your mother was special to our family as well as every life she touched in her 97 years. I recall one time that I stopped to visit her in her lovely Shenandoah apartment, she was working on table runners for her family for Christmas. She asked my opinion on the design and color scheme (as if she needed it). She always had a way of making others feel good! She was a beautiful lady and we will treasure our friendship always. You were blessed to have her as a mother and grand-mother. Our prayers and thoughts are with you. Larry and Kaye Hummel, Jeff Hummel family and Craig Hummel family
Jul 19, 2017
Larry Hummel
Phil and family, I'm so sorry to hear of Arlene's passing. She was such a kind and sweet lady. I'll always remember a card she sent me several years ago when things weren't going well. God bless her memory.
Services
Visitation
Date and time
Sunday, Jul 23, 2017
2:00 PM - 4:00 PM
Location
Hackett-Livingston Funeral Home
208 W. Clarinda Ave
Shenandoah, Iowa 51601

Notes
Memorial Visitation
Service
Date and time
Monday, Jul 24, 2017
11:30 AM
Location
First Presbyterian Church
200 W. Clarinda Ave
Shenandoah, Iowa 51601

Notes
Memorial Service
Burial Of Cremains
Date and time
Monday, Jul 24, 2017
10:30 AM
Location
Elmwood Cemetery
Coin, Iowa
Coin, Iowa