Anne B. Gee
June 29, 1922 - July 25, 2017
Obituary
Anne Rebecca Benner was born June 29, 1922 in Warrenton, VA to John R. and Sudie Hite (Skinker) Benner. Anne's family lineage stretches back to Colonial Virginia, including the Hite Family's "Belle Grove Plantation," and the family of President James Madison. The family farm on the outskirts of town where Anne grew up, was witness to the Civil War. Her aunt and uncle would often take Anne to their home in Washington D.C. during summer breaks for personal enrichment. On one such occasion, she was invited to swim in the White House swimming pool. Unfortunately, she didn't have her swim suit with her, so she didn't.

After graduating from Warrenton High School in 1939, Anne returned to high school for a postgraduate year to take additional business courses, as her parents thought she was too young to go to college at 16. Anne then graduated from Mary Washington College, now the University of Mary Washington, in Fredericksburg, VA in 1944 with a BS in Education. She also earned her Virginia teaching certificate. After college, Anne was employed by the Office of Price Administration - Enforcement Division, and later at the U.S. Army Recruiting Office in Warrenton. She was also an active volunteer at the local USO during WW II, where she met her future husband, Merris C. Gee.

Before Anne and Merris, a Fremont County farmer, were married, Anne's mother insisted that Anne travel to Iowa to meet her likely in-laws and make sure that Iowa was where she wanted to live her life. She did just that, and on September 6, 1947 she married Merris. They settled on a farm in the Farragut - Shenandoah area. Anne worked at May Broadcasting Company prior to obtaining her Iowa teaching certificate.

Her business education teaching career started at Farragut High School in 1948. After teaching three years there, she moved to the Sidney High School Business Education Department, where she taught two years. In 1953, Anne graduated from the University of Nebraska - Omaha with a Masters of Education degree, majoring in guidance counseling. She then earned a vocational certification by taking advanced business education courses at both the University of Iowa and Northwest Missouri State University.

In the fall of 1956, after having two children, Carol Anne and Jill Renee, Anne began her tenure at the Shenandoah Community High School, where she taught various business classes for 35 years. After a combined 40 years of teaching, Anne finally retired in June of 1991, and was elected to a three-year term on the Shenandoah Community School Board.

During all of her wonderful years in Shenandoah, Anne became a lifetime member of the National Education Association, and was an alumni association member of the University of Mary Washington and the University of Nebraska-Omaha. She was a member of the Alpha Omicron Chapter of Delta Gamma Society International for Women in Education, and a lifetime member of the American Legion Auxiliary. She was a member of the First United Methodist Church and served on the staff parish committee there. She was involved in the Southwest Iowa Theatre Group as her age permitted, was a regular attendee and supporter of the Shenandoah Music Association, and regularly gave blood. She also volunteered for the American Red Cross blood drives in Shenandoah.

Throughout Anne's lifetime she enjoyed traveling. She and her family frequently traveled to Virginia to see her friends and family. She also visited all 50 states and 13 foreign countries. Anne enjoyed her life in Shenandoah, especially with her good friends and neighbors.

In 2010, Anne moved to the Des Moines, IA area to be closer to her daughter, Jill. It was at that time that she was diagnosed with Alzheimer's. In June of 2014, Anne moved to the Seattle, WA area to be with her family that had recently relocated there. She was able to enjoy having all of the remaining family members near her for the first time in more than thirty-five years.

Preceding her in death are her husband Merris C. Gee (1983), daughter Robin Kimberly Gee (1965), granddaughter Kellie Renee Polk (1978), father John R. Benner (1993), mother Sudie S. Benner (1984), brother Jack R. Benner (1935) and nephew Steven R.Benner (2005).

Left to honor her memory are her daughters Carol G. Zarbock and Jill R. Polk both of Redmond, WA, granddaughter Astara R. Zarbock of Redmond, WA, brother William R. Benner and wife Margaret Lee of Warrenton, VA, nephew Don R. Benner and family of Stanton, VA and nieces Jennifer L. East and family of Leesburg, VA and Amy L. Benner of Warrenton, VA.

Celebration of life graveside service will be held 10:00 am, Friday, August 4, 2017 at the Rose Hill Cemetery in Shenandoah.

Visitation with the family will be held from 5:00 pm until 7:00 pm, Thursday, August 3, 2017 at the Hackett-Livingston Funeral Home in Shenandoah.

Memorials may be directed to the First United Methodist Church of Shenandoah, S.W. Iowa Theater Group or Shenandoah Music Association.

Tributes
I always enjoyed typing and shorthand classes with Mrs. Gee. Thanks to her for pushing me to always do better at both. She was a good teacher. I was saddened to see of her passing.
Mrs. Gee was my typing and shorthand teacher. Because of her, I taught typing and shorthand at a high school in Lincoln, Nebraska. Thank you, Mrs. Gee for steering me to my career.

Aug 3, 2017
Karen Chesshire Ray
Always enjoyed Mrs. Gee's classes. She gets the credit for helping us all make that transition to the computer world of today. What would we have done without those typing skills? Rest at Peace.
Aug 2, 2017
Steve Brodersen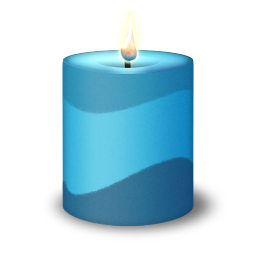 My sympathy to Anne's family. Always enjoyed crossing paths with Anne at local and state business education meetings when she was teaching at Shen and I was at Hamburg. Her dedication to her students has left a legacy. Nancy Bredensteiner Middaugh
Aug 1, 2017
Nancy Middaugh
So sorry for your loss. Mrs Gee was such a knowledgeable and patient teacher, who taught so many of us to type at SHS over decades!
Jul 30, 2017
Larry Danforth
Mrs. Gee was my typing teacher. She was great!
Jul 28, 2017
Janet Danforth-Bacon
We both enjoyed teaching with Anne for many years. She was always helpful in sharing her expertise in the use of the latest in technology. I was amazed when she showed me the first digital calculator and let me use it. The world has lost another excellent teacher. Our sympathies to the family.
Jul 28, 2017
Tom and Shirley Kagay
Mrs. Gee was my favorite teacher - through typing and shorthand classes for 4 years, forever in her debt for being a great leader and molding my carrer as a C-level executive assistant. I am still using these skills today at 56 years of ago and working as an executive assistant for 38 years. She was a great teacher and inspiration. I'm sorry for your loss, but know that she touched so many lives in a positive way. Prayers are with you. Suzanne (Rolf) Boon, Class of '79
Anne was a friend of my parents, Bill and Millie Morgan, for many years. Anne lived across the street from my parents on South Center Street for many years. Both of my parents enjoyed talking with Anne.
Jul 27, 2017
Chuck Morgan
So sorry for your loss. Mrs. Gee was one of my favorite teachers. She was always there when you needed her. I have many memories of typing and shorthand classes.
Jul 27, 2017
Terri Tyner Griffith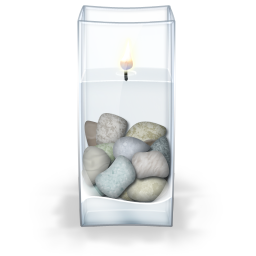 Loved shorthand and typing classes with Mrs. Gee! So sorry girls for your families lose!
Jul 26, 2017
Carol Higgins Taylor
Mrs. Gee was my typing teacher through high school in Shenandoah. She was great!
Jul 26, 2017
Janell McIntyre
Services
Visitation
Date and time
Thursday, Aug 3, 2017
5:00 PM - 7:00 PM
Location
Hackett-Livingston Funeral Home
208 W. Clarinda Ave
Shenandoah, Iowa 51601

Map & Driving Directions
Graveside Service
Date and time
Friday, Aug 4, 2017
10:00 AM
Location
Rose Hill Cemetery
308 Carter
Shenandoah, Iowa 51601

Map & Driving Directions