Lillie B. Adams
March 3, 1934 - August 9, 2017
Obituary
Lillie Bell (Flint) Adams passed away on August 9, 2017 at Elm Heights Care Center in Shenandoah, Iowa with her family beside her.

Lillie was born on March 3, 1934 in Wathena, Kansas to Charles Elmer and Emma Rosetta (Halfhill) Flint. She was the last of eight children. She grew up in Kansas and Missouri with her siblings, going to school in Wathena, Kansas.  She worked at various jobs including waitress, cook, dishwasher, seam presser, and candy maker at the Russel Stover Candy Co. in St Joe, Missouri. While working as a waitress in a restaurant at a gas station where her dad worked she met Charles W. Adams.

Her and Charles were married on July 24, 1952 in Wathena, Kansas with their families present. From this union was born five children: Kathleen S., Annette R., Charles Lee, Orval R. and John W.  She traveled with Charles while he was in the service. After Charles left the service they went into farming in Kansas, Missouri and ending in Iowa. They farmed for many years in the Coburg and Shenandoah area. They spent their retirement years in Shenandoah.

Lillie enjoyed visiting with everyone she met, she never knew a stranger.   They are only friends waiting to be met. She could tell a good yarn that even sometimes she believed herself.

Lillie enjoyed singing, crocheting, embordering, crafting and making clocks, collecting salt and pepper shakers, camping and traveling. She loved spending time with her children, grandchildren, great grandchildren and when she could great, great, grandchildren.

Lillie was preceded in death by her husband Charles, her parents, two brothers Everett & John, four sisters: Lula, Alice, Iva, Cora, one granddaughter Tabitha Rodriquez, many nieces and nephews.

Lillie is survived by her children: Kathleen (Duane) Lockhart of Rozet, WY;   Annette (Richard) Archer of Red Oak, IA; Charles Lee of NE; Orval (Ruth) Adams of Wilcox, MO; John (Tammy) Adams of Shenandoah, IA. Grandchildren: Amber (Matt) Tschacher of SD, Michael (July) Lockhart of WY, Arrron Lockhart of WY, Richard (Shawn Booher) Archer of NE, Heather (Clyde) Zeigler of IA, Keri (Eva) Adams of NV, CW (Dezma) Adams of IA, Miley Adams of MO, Jessie (Condella) Finchem of IA, Mysti (Greg) Harper of IA, Amber Rodriquez of FL, Steven Rogers of NE, Krystal; (Marshall) Arms of IA, 34.5 great grandkids, 6 great, great, grandkids; one sister Gladys Kline of Wathena, KS, one sister-in-law Dorothy Adams of MO, many, many step children and adopted children (she accepted all kids as her family), nieces, nephews, and one very, very best friend Saundra Morgan of Tabor, IA

Celebration of life graveside service will be held 11:30 am, Saturday, August 12, 2017 at the Rose Hill Cemetery in Shenandoah.

Visitation with the family will be held from 10:30 am until 11:30 am, Saturday, August 12, 2017 at the Hackett-Livingston Funeral Home in Shenandoah.

Memorials may be directed to the family.
Tributes
We have such fond memories of Charles and Lillie! We are so sorry to hear about her passing.
Dec 6, 2017
Fred and Lila Scott
so sorry kids to hear od the loss of your mother. She was a very nice lady when coming into the Dollar General store with your dad.
Aug 12, 2017
vickie skinner
Lillie was a great lady. I have known her for over 40 years. I went to school with her kids. You always felt welcome at her home. We would often see each other when shopping - she would always tell me about the kids - where they were - what they were doing - how many grandchildren and great-grandchildren she had. You knew she was proud and loved her family. My thoughts are with you, Kathie, Anne, Lee, Orville, and John
Aug 11, 2017
Kathy Sparr Collins

I remember living next door to Lillie and all the good times we had, have always missed her after moving. Thoughts of her will always bring a smile to my face and warm my heart. Be at peace, dear friend. Condolences to all the family.
Aug 11, 2017
Donna Rascon
Her daughter, Anne, is one of the best people I have in my life. I met Lillie and she opened her home to be, and loved in when I came to Shenandoah with Anne to visit. With working all of the time, it got harder to go visit. She will be missed by me, and my whole family.
She was like the grandma I never had.
I love you guys and I am praying for everyone!
Aug 11, 2017
Tiffany Briggs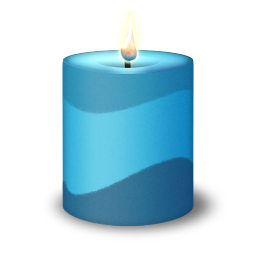 Goodbye for now sweet lady, but we will meet up again one day. Love to all you cousins, Kathie, Anne, Lee, Orville & John.
Aug 10, 2017
Tony Roberts
so sorry to hear her passing she was my aunt former roommate at gardenview nursing home very sweet lady i ever met she was so happy to go back home where she want to be until the lord came to take her bless her heart now she going home with her husband she will be sadly missed but no more pain Terry ann Fetz Schaper and marilyn kay Parman

It was a honor to know Aunt Lilly she always had a kind word when she seen you . We will truly miss her but we know she isn't suffering anymore and she is with Uncle Charles. RIP Aunt Lilly we will always love you.
Aug 10, 2017
Les & Pat Buffington
I've only known Aunt Lillie and her family for a short time but she, and they, opened their hearts to me in a way that will forever affect my life. She is very much missed. My sympathies and hugs to all.
Aug 10, 2017
Leslie Peppler
I truly enjoyed working with Lillie & looked forward to my visits with her! Please know I am thinking of all of you during this time.
Aug 9, 2017
Becky Georgius
When I was in my teens, I worked for a while at Henry Field's where I met Lillie. She was a very kind and lovely lady. She loved her family very much. I am sorry for your loss.
Aug 9, 2017
Connie Gibson
Services
Visitation
Date and time
Saturday, Aug 12, 2017
10:30 AM - 11:30 AM
Location
Hackett-Livingston Funeral Home
208 W. Clarinda Ave
Shenandoah, Iowa 51601

Map & Driving Directions
Service
Date and time
Saturday, Aug 12, 2017
11:30 AM
Location
Rose Hill Cemetery
308 Carter
Shenandoah, Iowa 51601

Map & Driving Directions