Robert H. Parker
October 8, 1959 - November 12, 2017
Obituary
Robert Howard Parker was born October 8, 1959, in Camden, New Jersey. His parents were Willie Lee Parker and Ella Melba (Branch) Parker. Robert spent his early life in Winslow Township in New Jersey.

After his parents passed away when he was 5 years old, he moved to Sicklerville, New Jersey, where his oldest sister Patt raised Robert and his eight siblings. Robert attended Edgewood High School in Sicklerville, New Jersey, where he excelled in academics and sports. He was the first African-American quarterback on his high school football team. In 1978, he graduated from Edgewood High School. He received a full scholarship to Howard University.

After leaving Howard University, Robert joined the Navy. He then moved to California to work with his brother William as a security guard. Robert then attended a year-long ministry, which brought him closer to God. After leaving the ministry, he worked as a waiter at the Cedar Crest Resort in the Sierra Mountains. While there, Robert met his soon to be wife, Amy Johnson. Soon after, he moved to Shenandoah, Iowa.

On June 14, 1997, Robert and Amy were united in marriage. To this union were born four daughters: Serena, Jaslynn, Mia and Aliyah.

In Shenandoah, Robert worked at the Earl May Distribution Center, Pella Corporation, Double L Restaurant, Miller Building Supply, McLaren Tree Farm and Eaton Corporation. Robert assisted with the bus ministry at the Assembly of God Church. He acted in two plays at the Southwest Iowa Theatre Group; "To Kill a Mockingbird" and "The Man of La Mancha." He most recently attended the Congregational Church. Robert loved spending time with his family and would jump at the opportunity to brag about his family. He loved sports and was always so excited to watch and cheer for his daughters and their teams. He enjoyed making meals for family and friends. He loved fishing, camping, doing yard work, especially for the older people of the community and being outdoors. He always said he felt closer to God when he was outdoors. Robert was a loving family man and will be missed dearly by all who were blessed to have known him.

Robert was preceded in death by his parents Ella Melba and Willie Parker, siblings Aletha Wright, Willa Mae Gould, William Lee Parker and mother-in-law Connie Butcher.

Those left to cherish his memory include his wife Amy Parker, daughters; Serena, Jaslynn, Mia and Aliyah Parker, siblings; Patricia Parker, Alvin, Parker, Larry Parker, Carole Parker, Kenneth Parker and Tina Parker, father-in-law; Parker Butcher, host of nieces, nephews, other family and countless friends.

Celebration of life memorial service will be held 1:00 pm, Saturday, November 25, 2017 at the Shenandoah High School Gymnasium.

Memorials may be directed to the family.

Tributes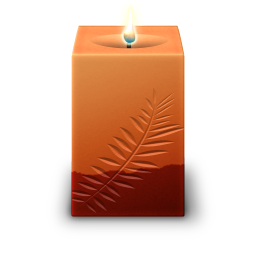 Amy, Serena, Jaslynn, and family,
You are in the prayers of the Benedictine College community following the passing away of your beloved husband and father, Robert H. Parker, Sr. May God wrap you in His comforting arms and provide you with peace.
Nov 22, 2017
Kathy Garrison
Amy & girls may your hearts be filled with love & memories of your beautiful life with Robert! You know he is watching over all of you. Prayers that your heartache soften in the days ahead of you.
Nov 21, 2017
Janet Woodward
Amy & girls may your hearts be filled with love & memories of your beautiful life with Robert! You know he is watching over all of you. Prayers that your heartache soften in the days ahead of you.
Nov 21, 2017
Janet Woodward

Amy and girls so sorry for your loss Robert will be greatly missed. He loved his family dearly as he always told a story when he would stop by..He was a very proud father to the girls and what they have accomplished..Girls keep shining he will always be by your side cheering you on..Amy he loved you dearly keep your head held high and stay strong. Robert had the love for all you and he will always be forever with you all...
Nov 20, 2017
Jennifer Archer
Amy and Girls, I am so sorry to hear about the loss of your husband and father. You will always hold a special place in my heart. I fell in love with your girls the first time I saw them. Give them all a hug for me and know that our prayers are with you all at this time.
Nov 16, 2017
Katherine Green
Amy and family sorry for your loss. Thoughts and prayers are with you.
Nov 16, 2017
Deb Alexander
We were so sorry to hear about Robert's passing. our entire family passes on our condolences.
Amy and girls. We are so very sorry for your loss. We will always remember meeting you at Lamaze class and the friendship that ensued. Robert was a good man and will be missed by so many. Todd and Kim Kellison
Nov 15, 2017
Kimberly Kellison
Amy and girls, I am so sorry for your loss. I will keep you and your family in my prayers. Robert was always a big Fillies and Mustang supporter and he will be missed.
Dear Amy & Family,
WE WERE shocked and saddened by Robert' s passing.
He always made my kids feel like they were special and they looked up to him.
I pray that God will give you comfort and peace through this very very hard time , and strength and courage to carry you through all the days after.
Our Condolances,
Paul and Jennifer Mertz & Gage, Tyler,Rylee (Palmer) Lievsay, & Braden Palmer
Nov 15, 2017
Jennifer Mertz
My son Caleb has told me what an amazing man Robert was -- a great father and someone he was so glad to have met. I am praying for your family, especially Serena and Jaslynn! I hope to meet the rest of the family soon and hug each and every one of you! Love, prayers, and hugs,
Dora Giboney (Caleb McIntosh's mom)
Nov 15, 2017
Dora Giboney
I'm sorry for your loss. Robert and I met twenty years ago. Couple of years ago I became sick and my new normal began. I finally was able to leave the house and attended a girls' basketball game. I was seated less than five minutes and Robert was there to talk and ask how I was doing. Robert offered help if I ever needed it. Just call. Time went by, things I could no longer do piled up. I finally called and Robert came to help. We talked most of the day but we did finish the work. During our visit Robert told me one thing that I'm so grateful for and will never forget. "Doug no matter what you do you can't change God's plan". Robert was a very good man and will be missed. Our deepest sympathy, Doug and Danette Curry.
Nov 14, 2017
Douglas Curry
I remember sitting with Robert in little Wabaunsie park, a long time ago. He told me how he use to be a hate filled man, how he was angry and prejudice. Then he told me how the Lord had filled his heart with love. Robert and I became brothers that day. I will miss my friend. Prayers of comfort for his family, the family he was so proud of and loved so dearly. He was proof of how God can change a man.
I am so sorry to hear of Robert's passing. He was a true man of God. I am praying for you, Amy and your girls.
Nov 14, 2017
Heather (Slater) Lewis
Prayers to the Parker family. Robert always had a smile on his face. Such an amazing man. Sending you our hugs and loves during this time.
Nov 14, 2017
Melisa Pelster
Parker family - I am so sorry for your loss. I always remember Robert him at sporting events cheering us on. He loved to watch his daughters play and was always so supportive.
Nov 14, 2017
Bailey DeBolt
Amy and Family...... Sorry for your loss! Roberrt was always a pleasure to visit with! Joe Nebel
We are so sorry! Amy, you and the girls will be in our prayers. Robert will be missed so much. Friends from the Congregational Church. God bless you.
Nov 14, 2017
Cindy & Lowell Baker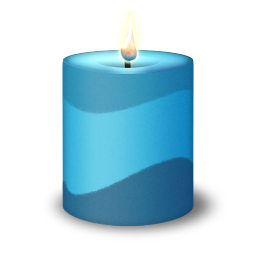 Amy and girls so sorry t hear about Robert, what a kind and caring Dad and husband, may you find comfort in prayer, family and friends! Deepest sympathy .Ted and Bobbie Houser
Nov 14, 2017
Bobbie and Ted Houser
Amy and family so sorry for your loss. You are in my thoughts and prayers
Oh no Amy and the girls this is so so sad to know this has happen oh dear wish i was here for you comfort and put my arm around you all he such a good christian man but didnt know why he gone too early May you all find strength and comfort by all your church friends and outside friend and ex coworker and family we all prayers for you may god bless you all and comfort in time of your needs Terry ann Fetz ( Schaper)
Very sorry to hear about Robert. Sending prayers to you.
Nov 14, 2017
Lisa M Hummel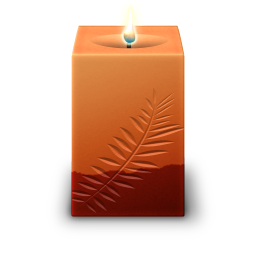 Amy and girls you are all in my thoughts and prayers. This is a very hard time but just know he loved you all so much and showed it everyday. He will be looking down and watching over all of you. May God give you strength in this hard time. Love you all Rosa and family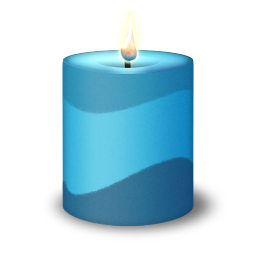 Amy, I am so sorry to hear about Robert. I pray the Lord will comfort you and the girls in the tough time ahead. I know words seem empty right now, but I grieve with you, and just want you to know you and the girls are in our thoughts and prayers. Robert was a great man and a great father! I could see the pride and joy he had with the girls, and with you as well. God bless you Amy.
Nov 13, 2017
Tony Roberts
Services
Visitation
Date and time
Location
Notes
No Visitation Scheduled or Private
Pending
Date and time
Saturday, Nov 25, 2017
1:00 PM
Location
Shenandoah High School Gymnasium
1000 Mustang Dr.
Shenandoah, Iowa 51601

Notes
Memorial Service
Map & Driving Directions